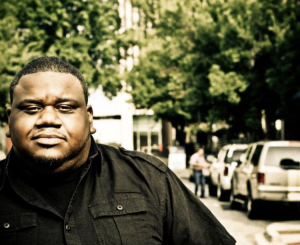 Worship Leader
Songwriter
Clinician
Shawn Bigby's anointed vocal and song writing gift creates worship ballads that conceives an atmosphere of freedom to worship. Shawn has been featured both vocally and as a songwriter on several national recording projects such as the hit single "Walking in Favor" featuring Pastor John P. Kee and Zarcardi Cortez. Other major projects include the Anderson University Ensemble's Live recording "Thank You", Earnest Pugh's "Earnestly Yours", Pastor David Wright & the New York Fellowship Choir "Next Generation", and Hart Ramsey & the NCC Family Choir "True Story" Project. Shawn continues to record, write and produce new and exciting projects that propel the worship experience to new dimensions.
Shawn is a dynamic teacher and clinician on praise and worship. He conducts various workshops and clinics all over assisting ministries and worship leaders in the area of worship and vocal techniques. His teaching encompasses various layers that enhances and fosters the tools necessary to build leaders and music ministries after God's own heart.
He has a heart and passion for praise and worship and desires for others to experience God through worship at a higher level. His indescribable and untainted flow initiates and connects the worshiper to a meaningful encounter with God. Through an engaging and demonstrative worship experience led by Shawn, the worshiper is able to embrace the full raw presence of God.
Shawn served as Worship Leader at New Life Fellowship in Charlotte, NC for 5 and a half years under one of his musical influences and mentors, Pastor John P. Kee. He toured extensively with Pastor Kee and New Life across the United States and the Country. Currently Shawn is serving as the Creative Arts Director at Right Direction Church International in Columbia, SC under the leadership of Drs. Herbert and Marcia Bailey. It is here that he not only leads worship but has the privilege of mentoring and training rising worship leaders.